In our projects there are two main elements:
A
Plan
where the steps to be followed are specified, the schedule and the results to be reached.
A multidisciplinary
Team
from LMZambrelli that works with our clients' personnel: the project leaders. The team applies its
creativity and experience, to find solutions. These solutions are neither unique nor magic recipes.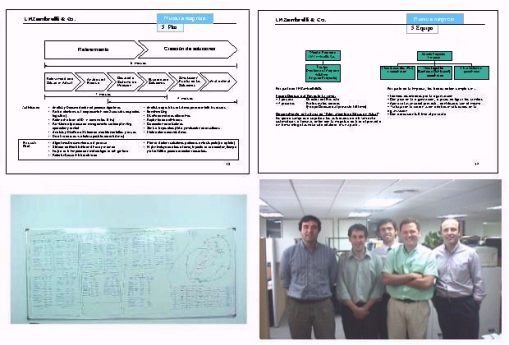 Services given by our consultancy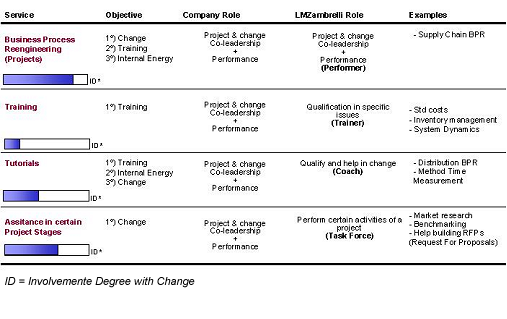 Top